Hey!
We're the Love Me for Me project, and we're trying to publish a children's book with stories for and about the Transgender community.
We believe that every child has the right to see and hear themselves represented and have their experiences valued, rather than silenced or ignored.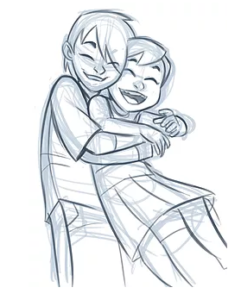 Right now, transgender children are not being represented in books or media available to them. You can find children books about almost everything: moving house, getting new siblings, being adopted, brushing your teeth, changing school, buying a hamster, cutting your hair, and many other topics. YET, transgender and gender non-conforming children and families don't have books that tell their stories.
Many trans people told us how they would have loved to have these stories when they were kids, or how their young siblings, children, nephews and nieces just don't have a story that explains their experiences – we want the next generation to have some stories telling those experiences and lives!
The project started when a transgender parent said: "you know, when I transitioned there were no books for my kids". What started as a simple phrase between friends has grown into a movement.
Why don't you join us?
P.S. : check out our Facebook page for the latest updates & events